COVID-19 | Special measures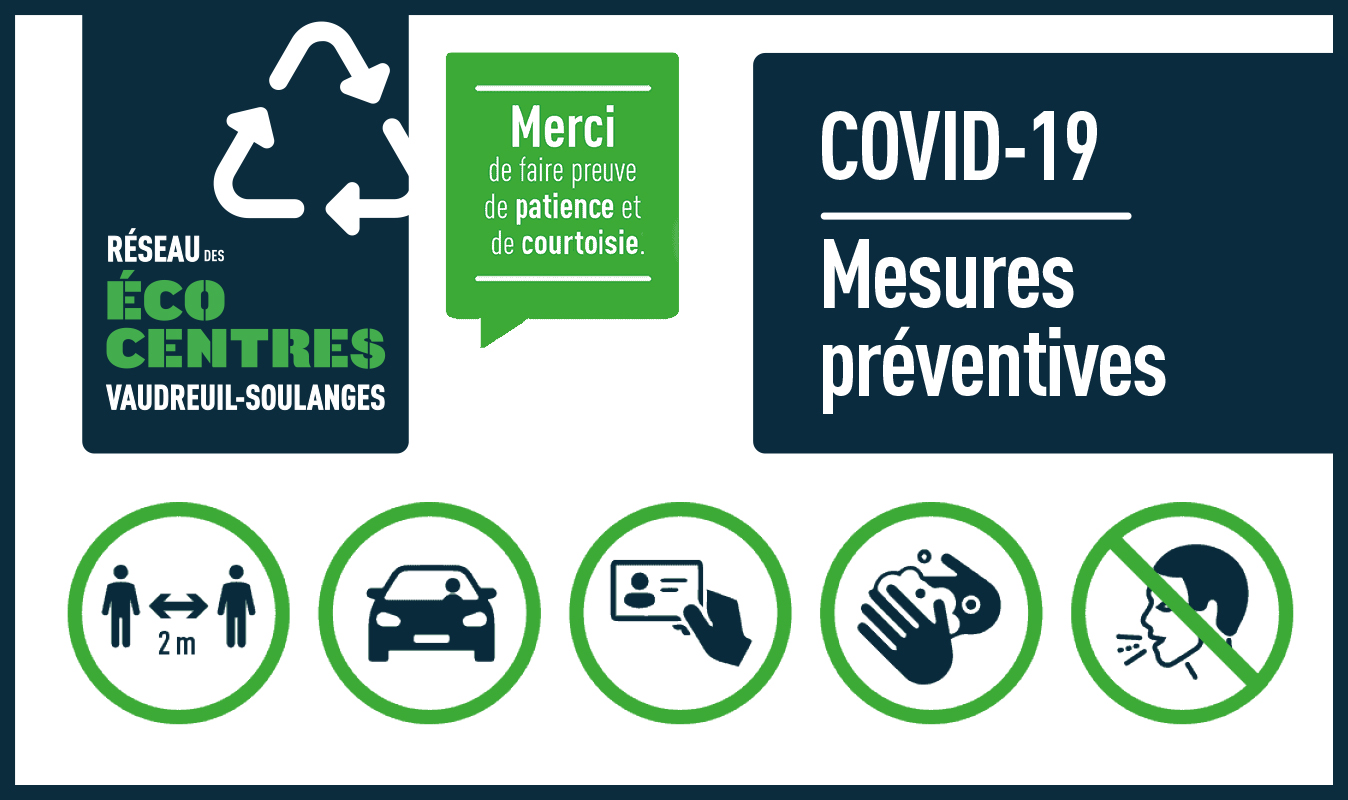 20/12/22
Please note that the Ecocentre Network of Vaudreuil-Soulanges remains open but special measures have been adopted to avoid spreading the virus and to protect the staff and visitors:
Keep a 2-metre (6-foot) distance between users or employees;
Remain in your vehicle (except for identification and unloading);
As much as possible, please pay with a card;
A maximum number of vehicles will be allowed on the site at the same time;
Access to the reception buildings and washrooms is limited to employees;
No loan of equipment (shovels, brooms);
No handling of proof of residence by employees: simply show it and give your address verbally;
Respect recognized hygiene measures: wash your hands regularly, cough or sneeze into your elbow, etc;
If you are experiencing flu-like symptoms or are in voluntary isolation, we ask that you abide by this isolation. Our employees could ask you to leave the ecocentre.
Waiting time
Waiting time may be longer than usual. For security reasons, queues must not obstruct public access routes, which could mean that in the event of heavy traffic, some visitors will have to return at another time.
For efficiency reasons, it is also suggested to accumulate materials and  sort them by category before going to the ecocentres to maximize their trip.