Each material has its place, discover our charter of materials accepted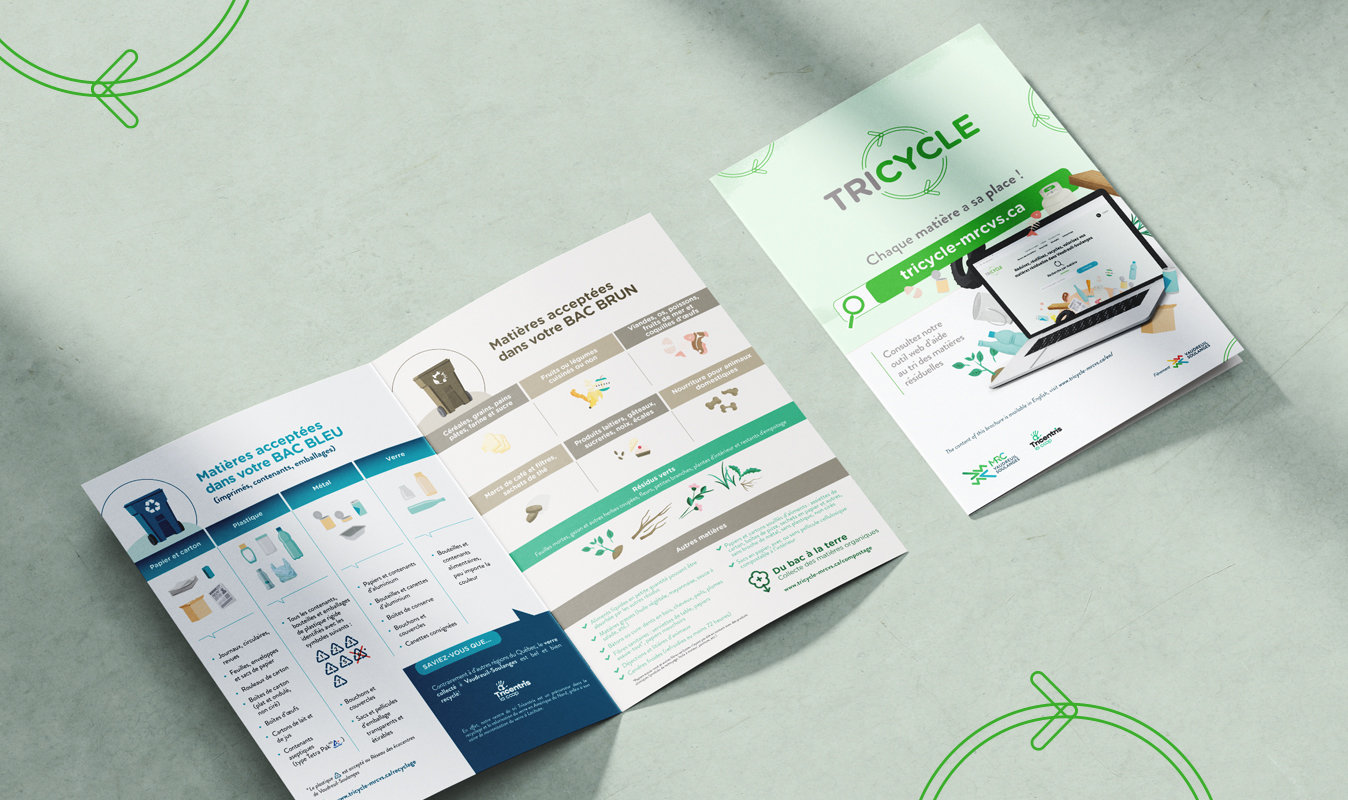 23/02/20
In the coming weeks, the MRC of Vaudreuil-Soulanges will distribute, through a regional mailing, a charter of materials accepted in the collection of recyclable materials, the collection of organic materials and the Network of ecocentres of Vaudreuil-Soulanges.
Each material has its place
The charter provides up-to-date information on the materials accepted in each collection as well as the schedule for the network's ecocentres. An important new feature – green waste is now accepted in the brown bin!
When you have doubts, we invite you to use our web tool www.tricycle-mrcvs.ca which will help you sort your residual materials and find a service point near you! Tricycle is an intelligent and easy-to-use tool that allows all citizens of the MRC to manage their residual materials responsibly. Depending on the material to be disposed of and the place of residence, Tricycle presents on a map or in the form of a list all the possible disposal locations, including the different collection services.